Daily Archives:
May 14, 2014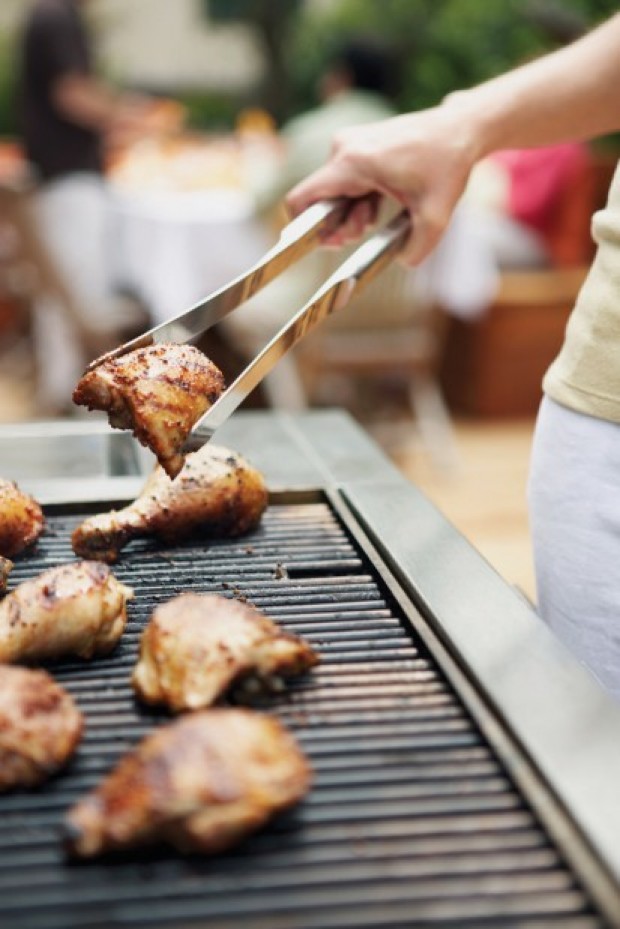 Barbecuing season is upon us, and it's a great time to grill something new. Since all kinds of ethnic foods seem to be very popular, now is the perfect time to excite your palate with the Indian dish, chicken tandoori.
Indian food, like Mexican, is spicy, so experiment with the flavors. You're bound to delight your family and friends with this mouth-watering dish. Authentic Indian tandoori requires a special clay oven called a "tandoor" with a wood or charcoal fire. Whole chickens coated in herbs and spices are suspended on a hook inside the oven to cook, but the results are still good when the chicken is cooked over a barbecue or even under a broiler.
Although the following recipe is for chicken, the same marinade can be used on shrimp, fish or turkey. It doesn't work as well on red meat, though.
If you have an Indian grocery store near you, look for ready-made tandoori paste by Patak (it is often called ginger, garlic and coriander marinade). It is very good, and then you don't have to make your own marinade. If this is not available, read below.
Chicken Tandoori
Ingredients:
4 large chicken breasts on the bone, skinned (12 ounces each), or whole legs that are very moist
1½ cups plain yogurt
(6 tablespoons tandoori paste) or the following:
4 cloves garlic, minced
¼ cup minced fresh ginger
1 teaspoon cayenne pepper
1 teaspoon paprika
½ teaspoon turmeric powder
1 tablespoon ground coriander
1 teaspoon cumin powder
¼ teaspoon ground cloves (or Allspice, if you cannot get cloves)
½ teaspoon sea salt
1 tablespoon cooking oil
¼ cup fresh lemon juice
2 tablespoons ghee (clarified butter*)
Instructions:
In a blender or food processor, combine the garlic, spices, cooking oil and yogurt. Blend to a smooth paste. Transfer mixture to a large, zippered plastic bag.
Score the flesh of the chicken and add it to the bag. Seal and toss the bag to coat the chicken thoroughly. Refrigerate for at least one hour, preferably six to eight hours.
To cook, heat the barbecue or broiler, remove the chicken from the marinade and place it on a baking sheet or grill. Discard the marinade.
Mix lemon juice and butter (you can use oil, but the taste is not quite the same) and baste the chicken. This adds flavor and helps keep it moist.
Cook the chicken until it is just firm to the touch. Do not overcook it.
Serve with salad, any kind of flatbread — such as Nan, pita or tortillas — and some rice, if you wish.
The meat can also be cut into cubes and made into kebabs. These require very little cooking, so be sure to watch them carefully, but they are handy finger foods for outdoor eating.
* To clarify butter, take a stick of butter and heat it gently, either in the microwave or on the stove top. Remove it from the heat and gently pour off the clear fat, leaving behind the cloudy impurities. This process stops the butter from burning when used in cooking.